MMMVVV.BANDCAMP.COM
Clunks, hums, thunks and other woman-made noises coming from different small boxes, fed with electricity.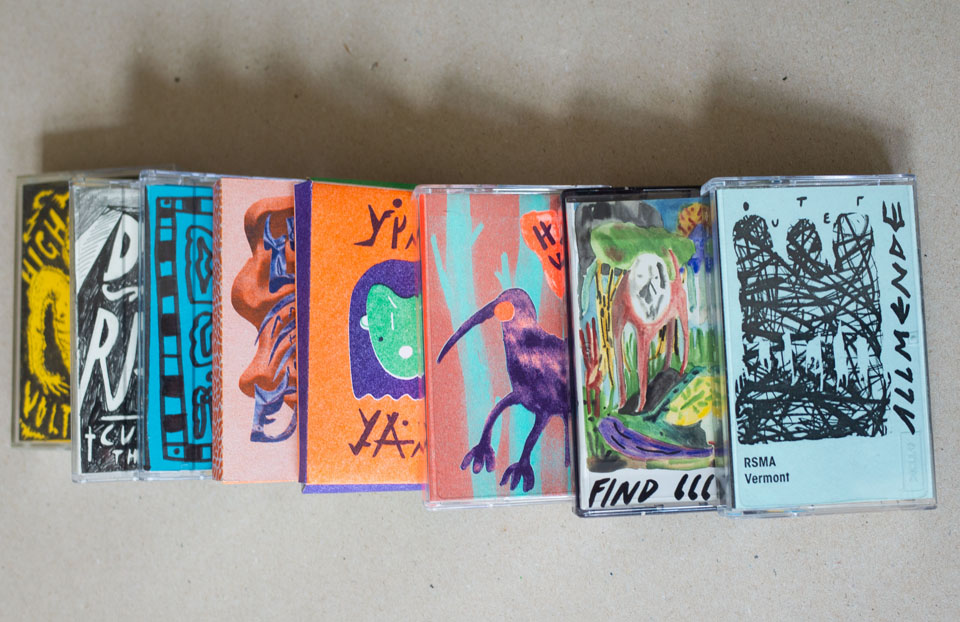 recordings and projects supporting the many sounds surrounding our everyday live and combining it with analog electronic clunks and lots of cables on analog tapes, with and without guests.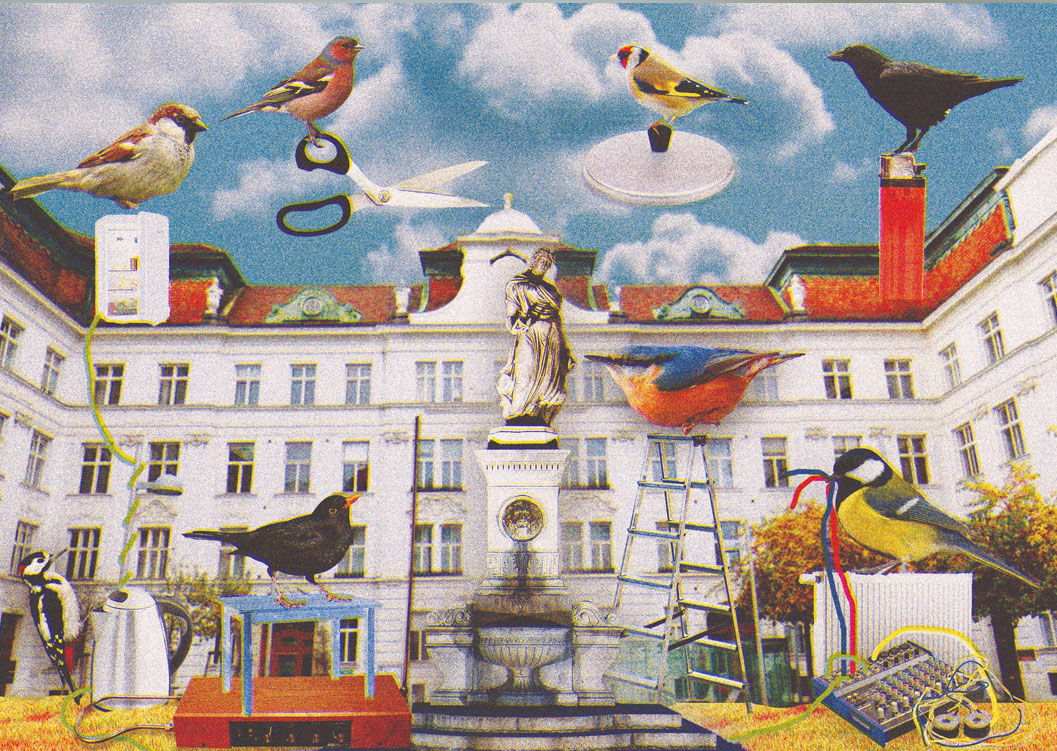 25.10.2022
SONIC CELL
Pamelia Stickney (Theremin /USA) with Hans Tschiritsch (DIY-Instruments /AT)
and Marie Vermont (Live Electronics /AT)
Tuesday, 25. October 2022, 18:30-21:00
Schlesingerplatz, 1080 Vienna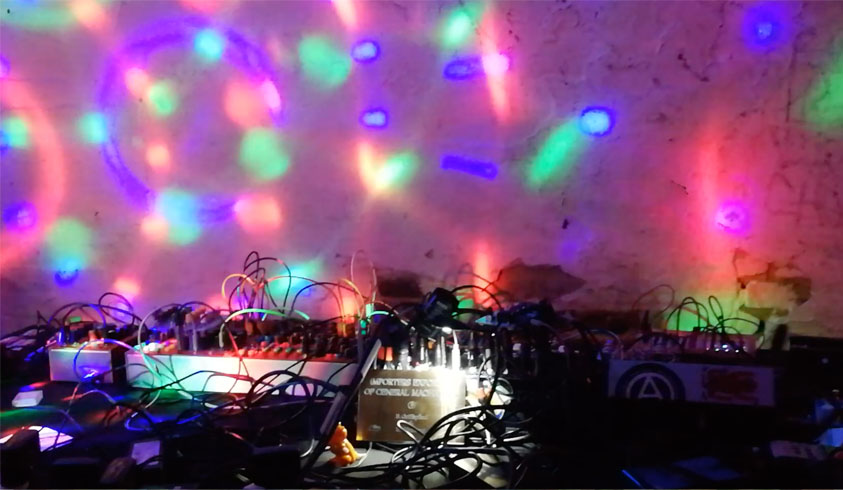 IMPORTERS EXPORTERS OF GENERAL MACHANDISE
B. Griffspferd & M. Vermont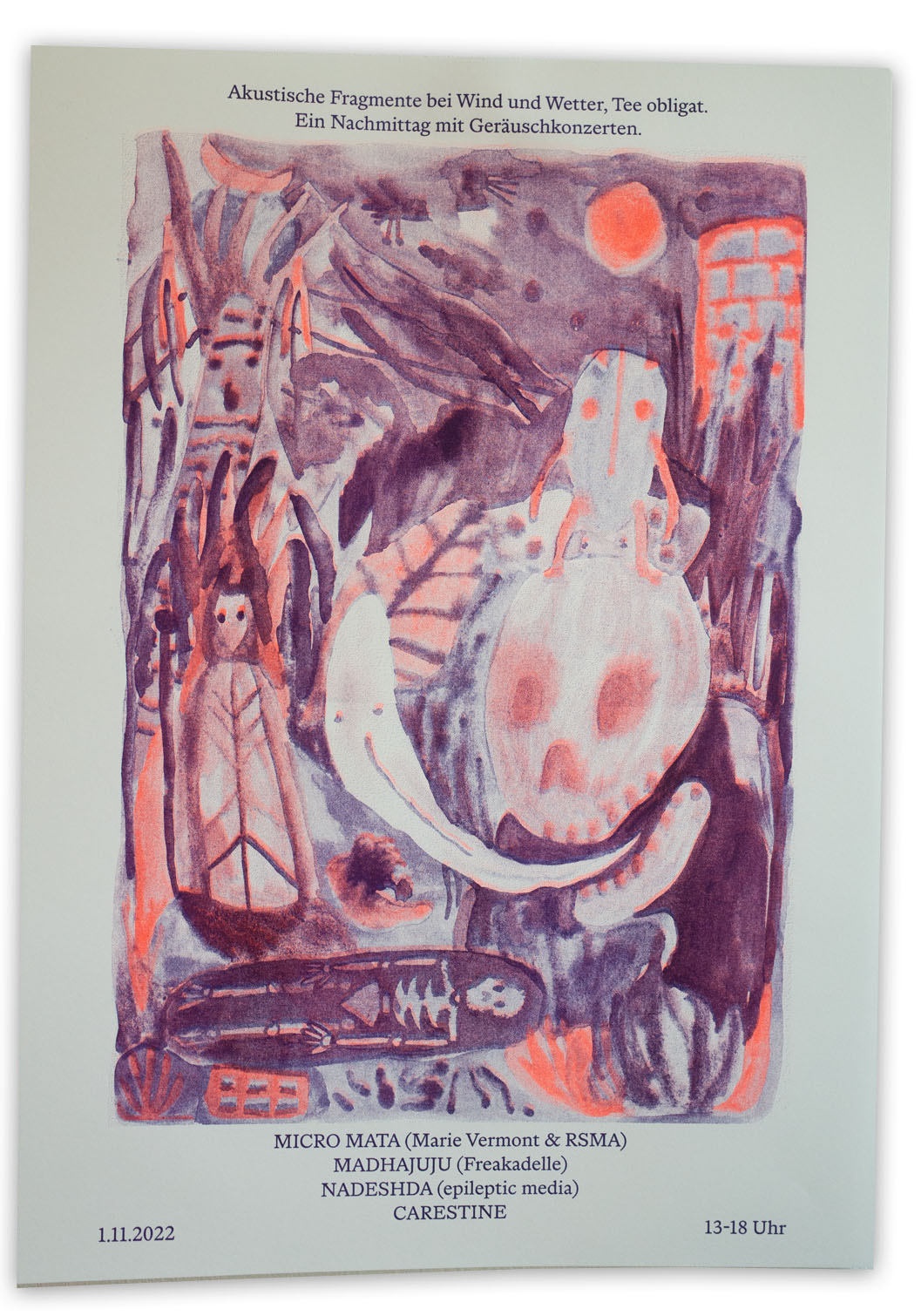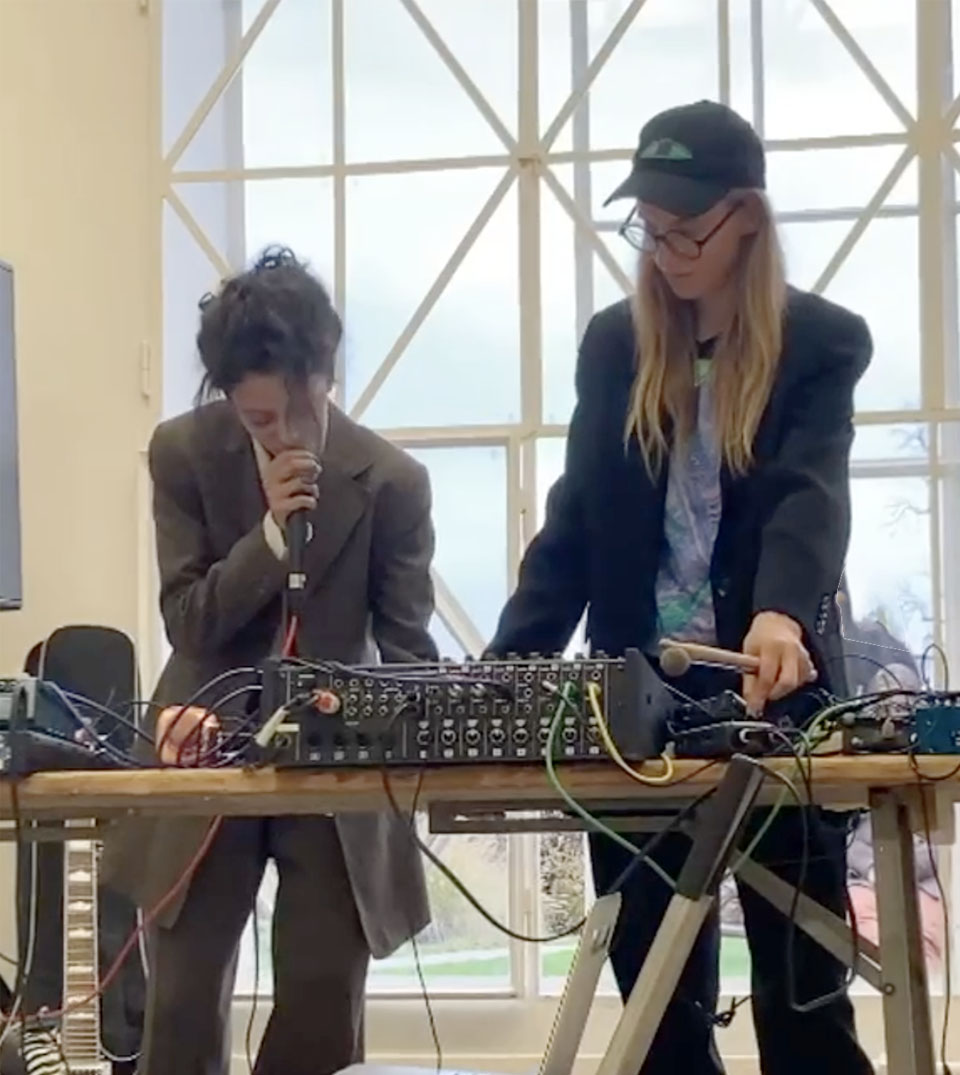 MICRO MATA
We are MICROMATA.
 Since 1999 we have been developing inaccurate sounds from the fields of space travel, electronics, grid politics, underwater and forest hemispheres.
We combine many years of experience with a great deal of uncertain know-how and dedication to the cause.
This creates sounds that not only do not do justice to their respective application, but also significantly dislocate the concert pitch.
MICROMATA are Marie Vermont and RSMA.

ADELITA ESCAPES 
& SPACE GEAR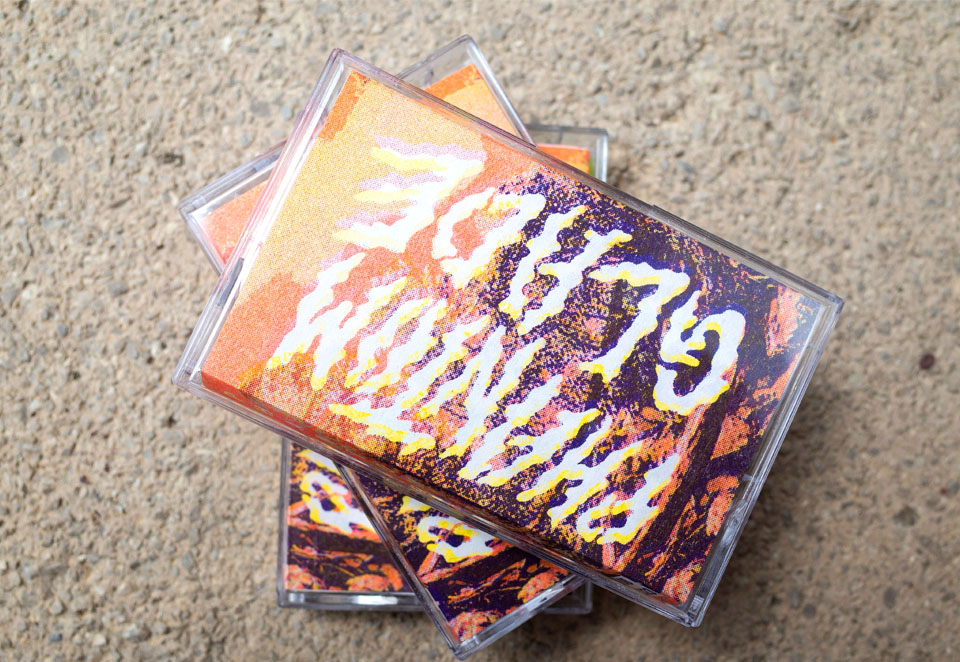 PHANTOM GLADE
C60 tapes
beachbuddiesrecords
onetakes - recorded in Vienna, November 2021-April 2022
ACRODROM - Jakob Schauer, Marie Vermont
SHADOW OF A MEMORY(MAN) - RAM (RSMA, dgth, Marie Vermont)
ZILPZALP - Supersurface, Marie Vermont
STATIC ENCOUNTERS - BYDL (Sandro Nicolussi), Marie Vermont
GESAMMELTE GERÄUSCHE - Clemens Denk, Matthias Widder, Marie Vermont
THE PIPES OF IN BETWEEN - RSMA, Matthias Widder, Marie Vermont
Risoprint by soybotvienna
get it here
listen to it here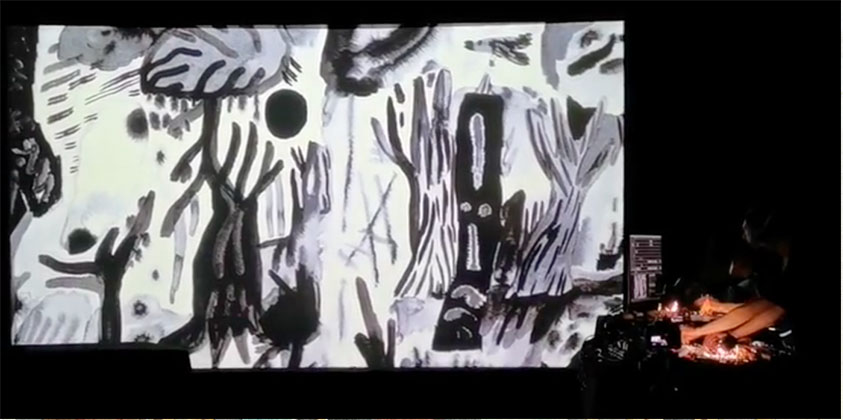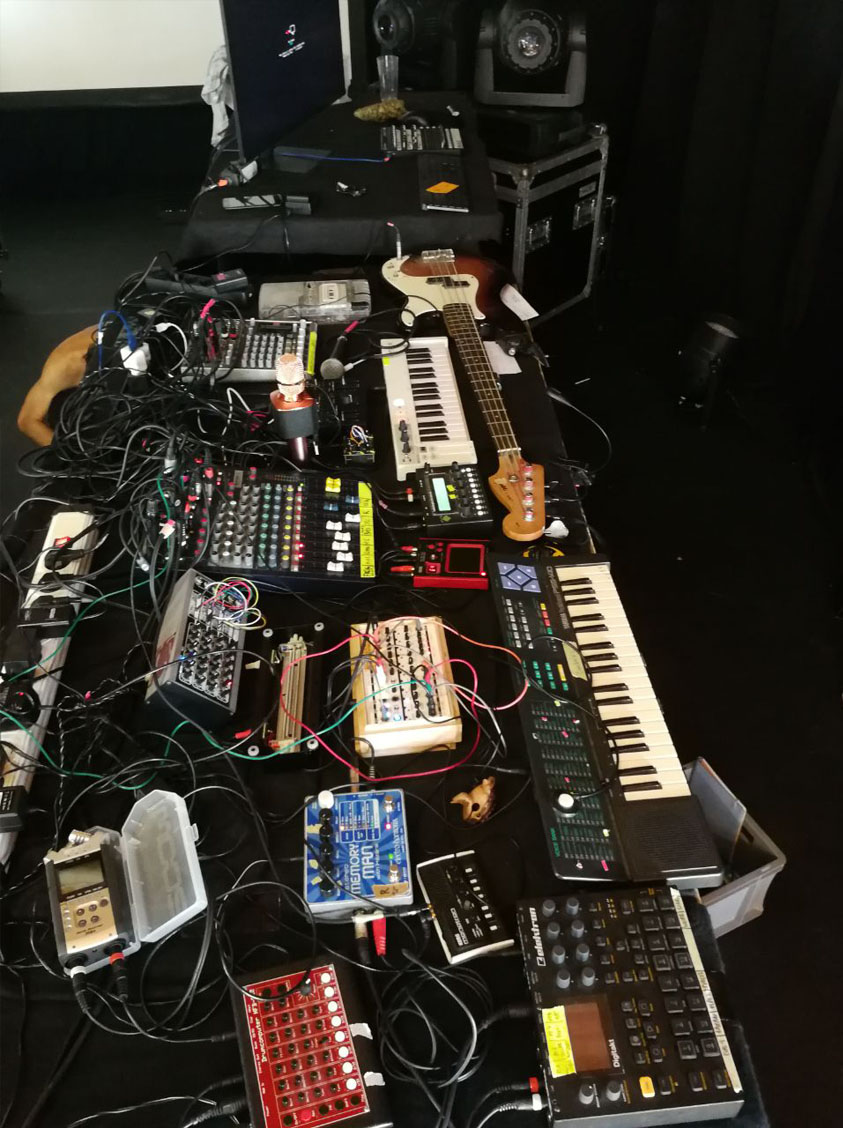 OUTER ALLMENDE AV
live concert with live AV at sonic territories/wow signale festival 2022, fabrik, seestadt aspern, vienna on 30.06.2022
Jacques Prell - live AV
RSMA - live elctronics, voice, drawing footage for AV
Marie Vermont - live electronics, drawing footage for AV
The concept of Allmende is about impressions of places that can be entered and enlivened simultaneously by several living beings without consumption. These fields have been recorded and performed by Marie Vermont with RSMA and Jacques Prell from time to time. Altogether a visual and acoustic concert was created from drawings of the commons, an aquarell allmende series by Marie Vermont, RSMA drawings and other alien material. Sound and imagery are based on fragments and field-recordings of public, undesigned non-places aswell as analog and digital electronic material and cablework. Irregular aspects such as wind and weather play a role. UFOs too. Intergalactic commons for all.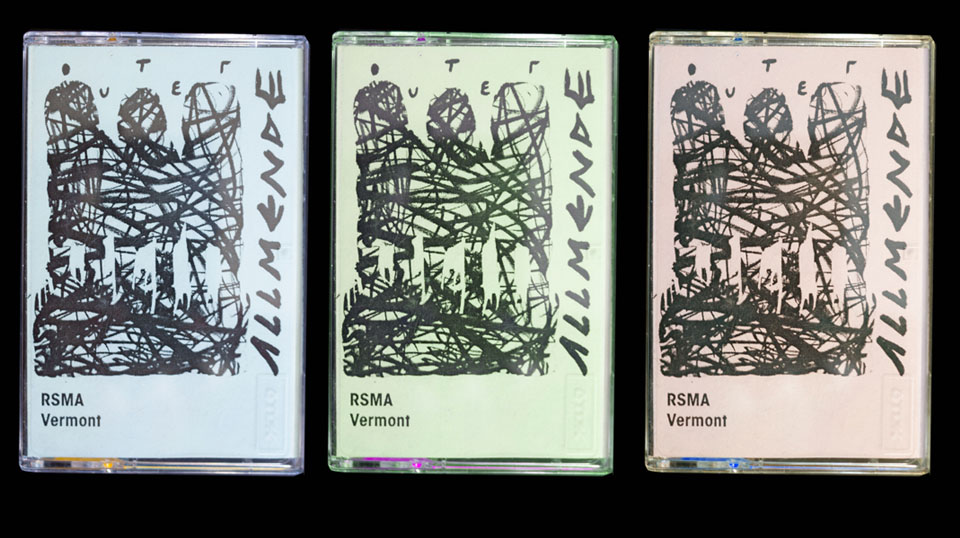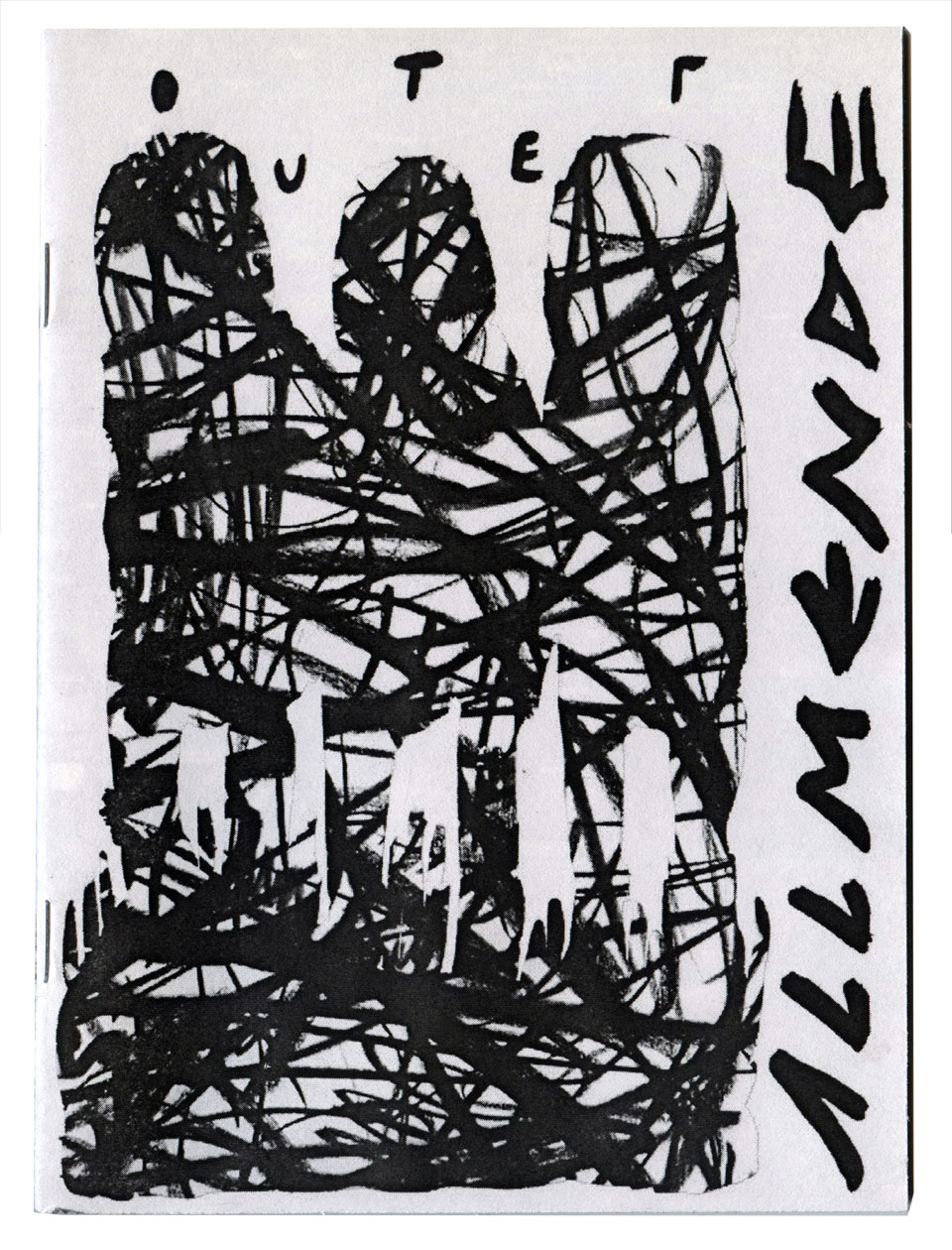 as part of the project there has been a zine released
aswell as a tape with recordings from sound exercises, pre sonic territories
sonic territories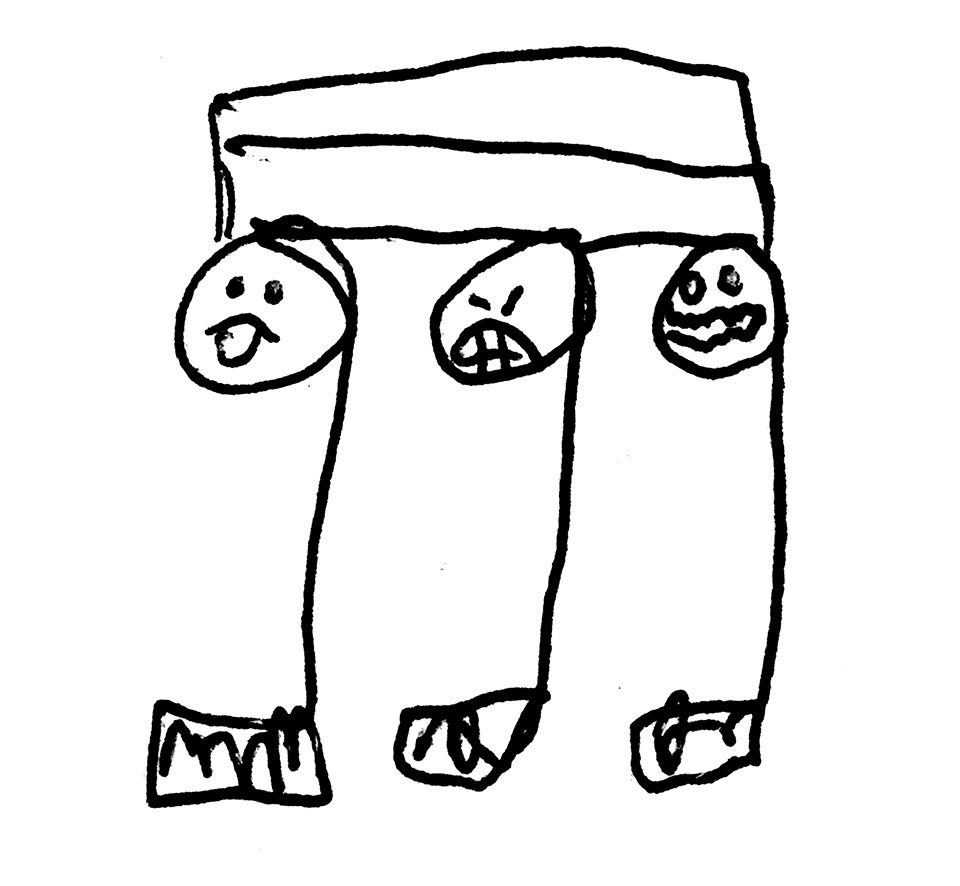 EWIGE SCHLACHT
Clemens Denk, Marie Vermont, Matthias Widder
ewige schlacht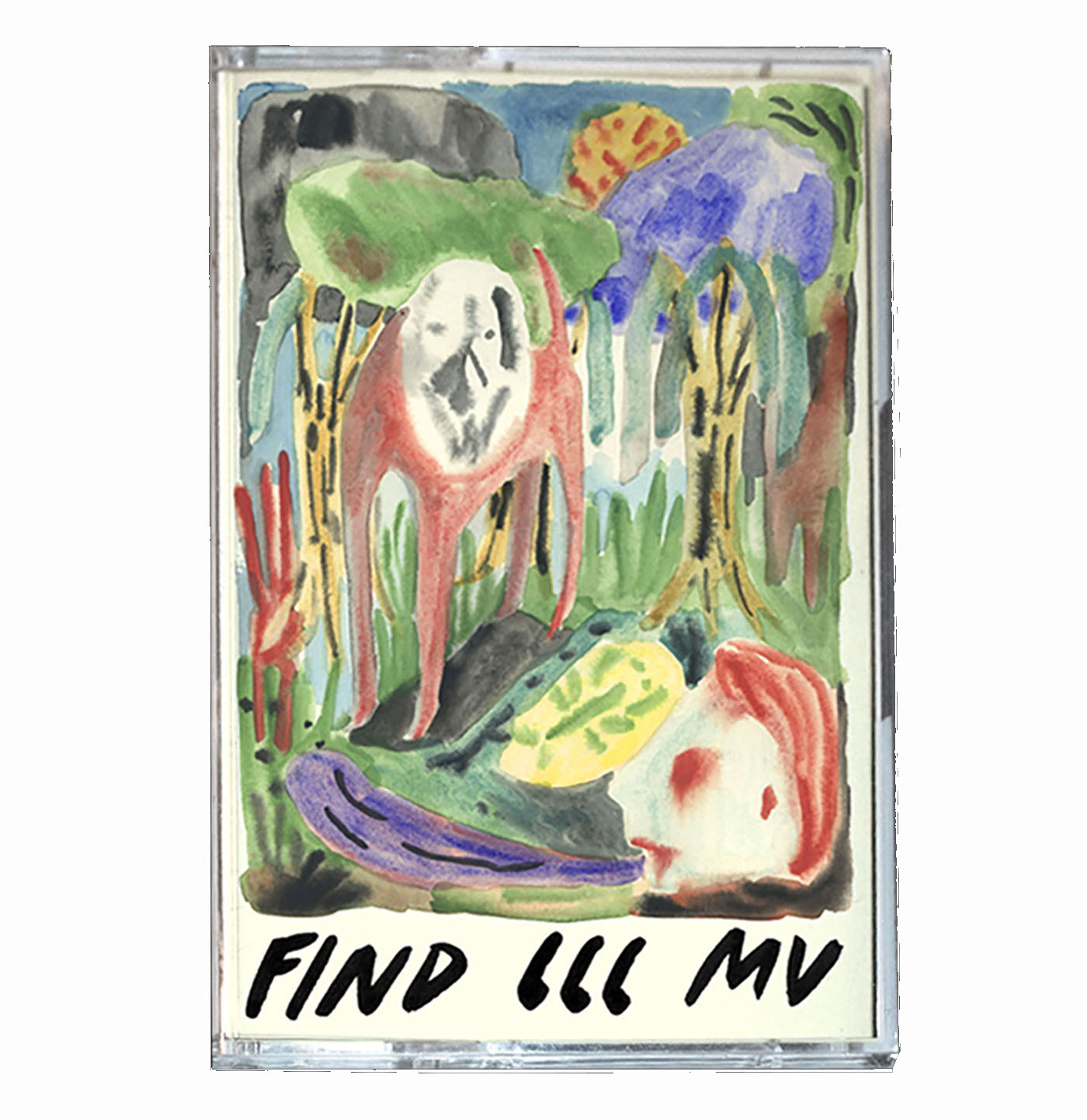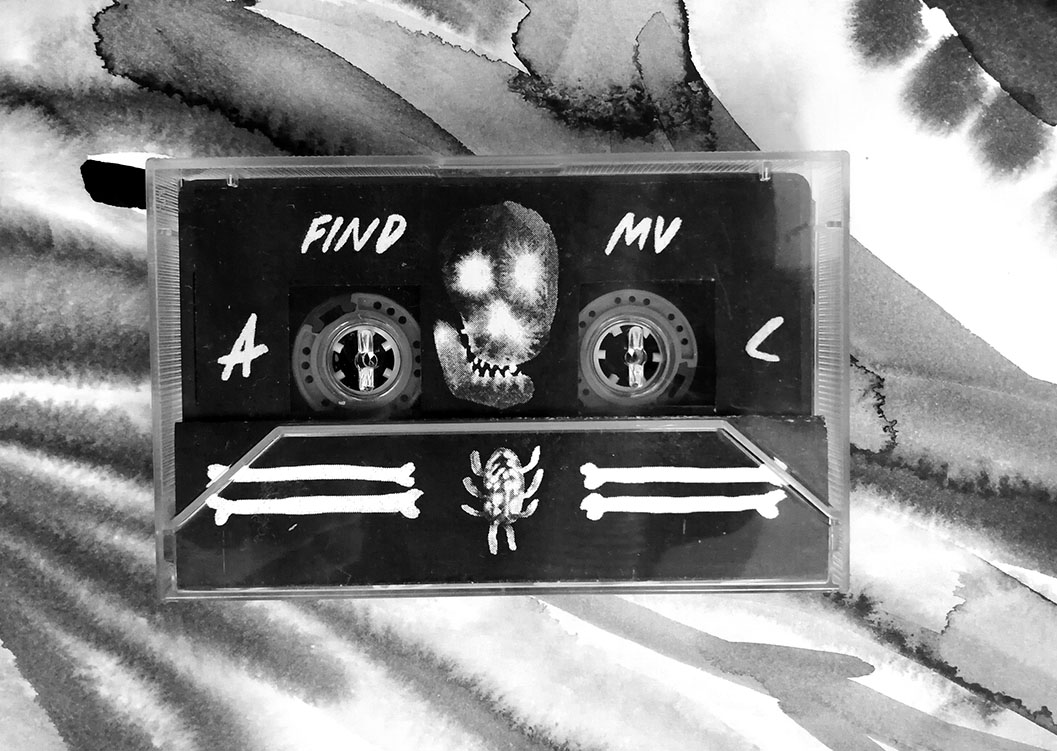 FIND
knotted cold days allmende recordings with person, phantom power, electronics and wind.
winter 2022 onetakes, recorded in vienna
marie vermont with minisizer, ehx memory-man, contact mic, mic, micromonsta, keystep, bastle kastle, koma field kit fx, wooden frog, piano, zoom, mixer, sq-1, digitakt, yamaha pss-140, occarina, drums, bass
C60 tape
MV66
listen to it here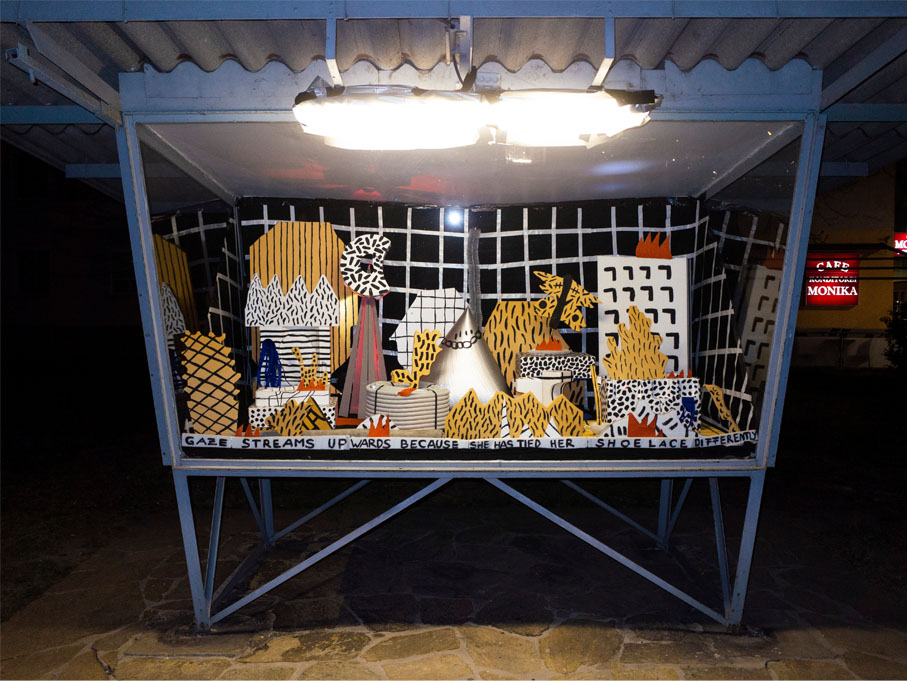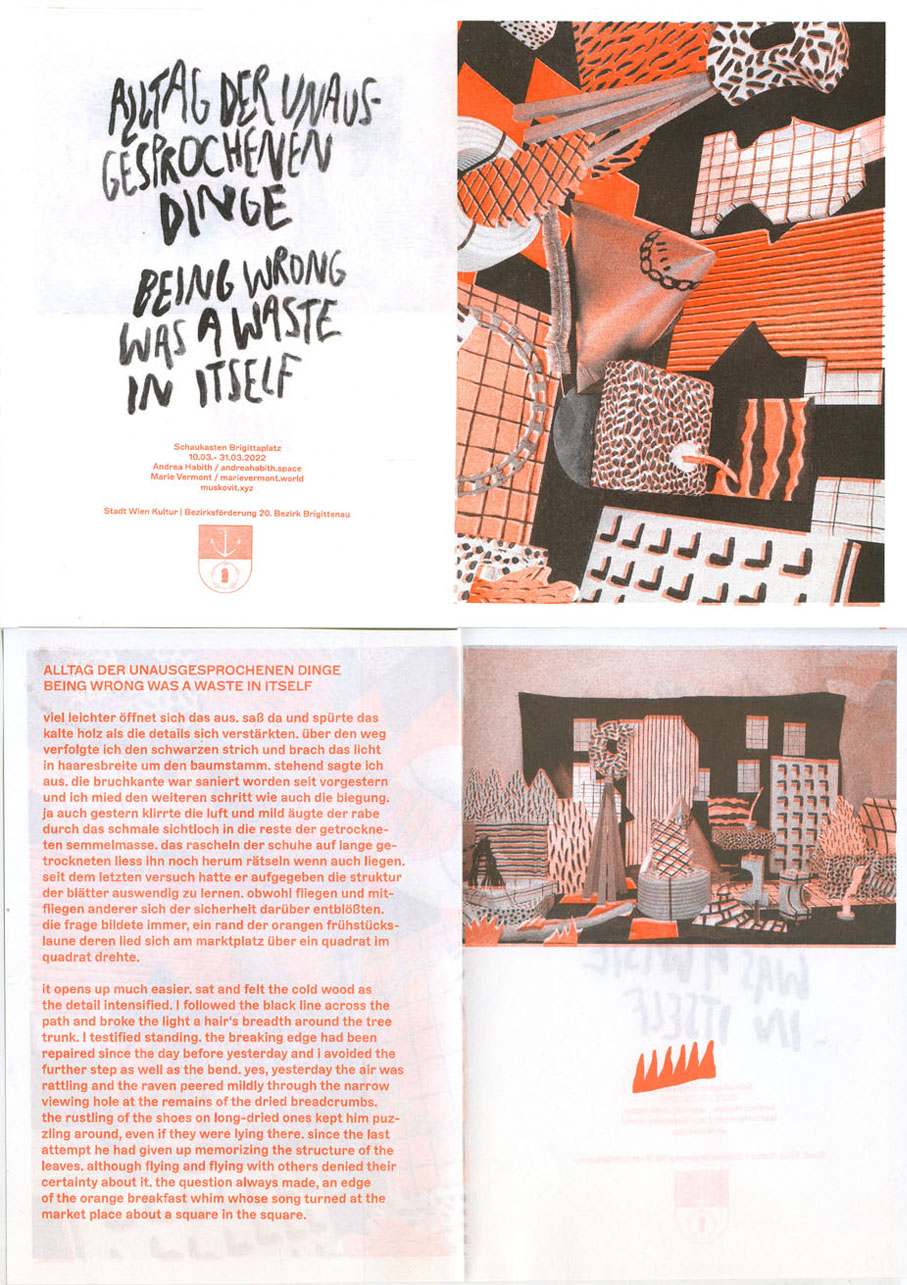 ALLTAG DER UNAUSGESPROCHENEN DINGE
BEING WRONG WAS A WASTE IN ITSELF
AKUSTISCHES DIORAMA
schaukasten brigittaplatz
andrea habith, marie vermont
The opportunity of creating a self-contained world within our mundane neighbourhood led us to the idea of working with the Schaukasten as a platform for the Diorama Installation "Alltag der unausgesprochenen Dinge- Being wrong was a waste in itself". The tonal instrumentation underlines the narrating voice and so forms an acoustic translation of the closed biosphere of the Glaskasten into the outside environment.
more info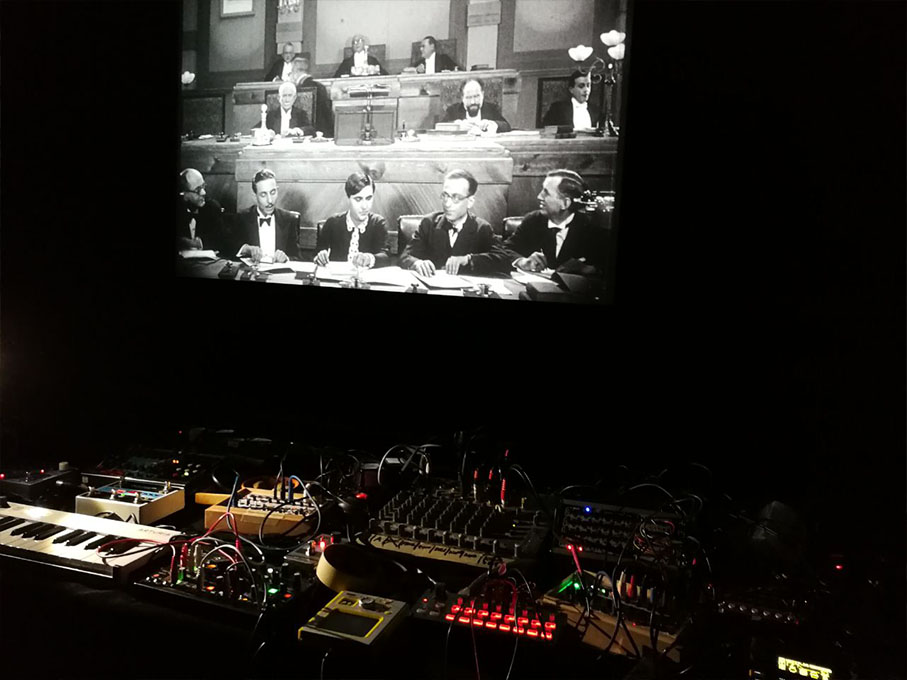 CAMHY X VERMONT - kinovi[sie]on
Frauenarzt Dr. Schäfer - Louise Kolm-Fleck, Jakob Fleck, 1928, live sound at leokino innsbruck together with Adina Camhy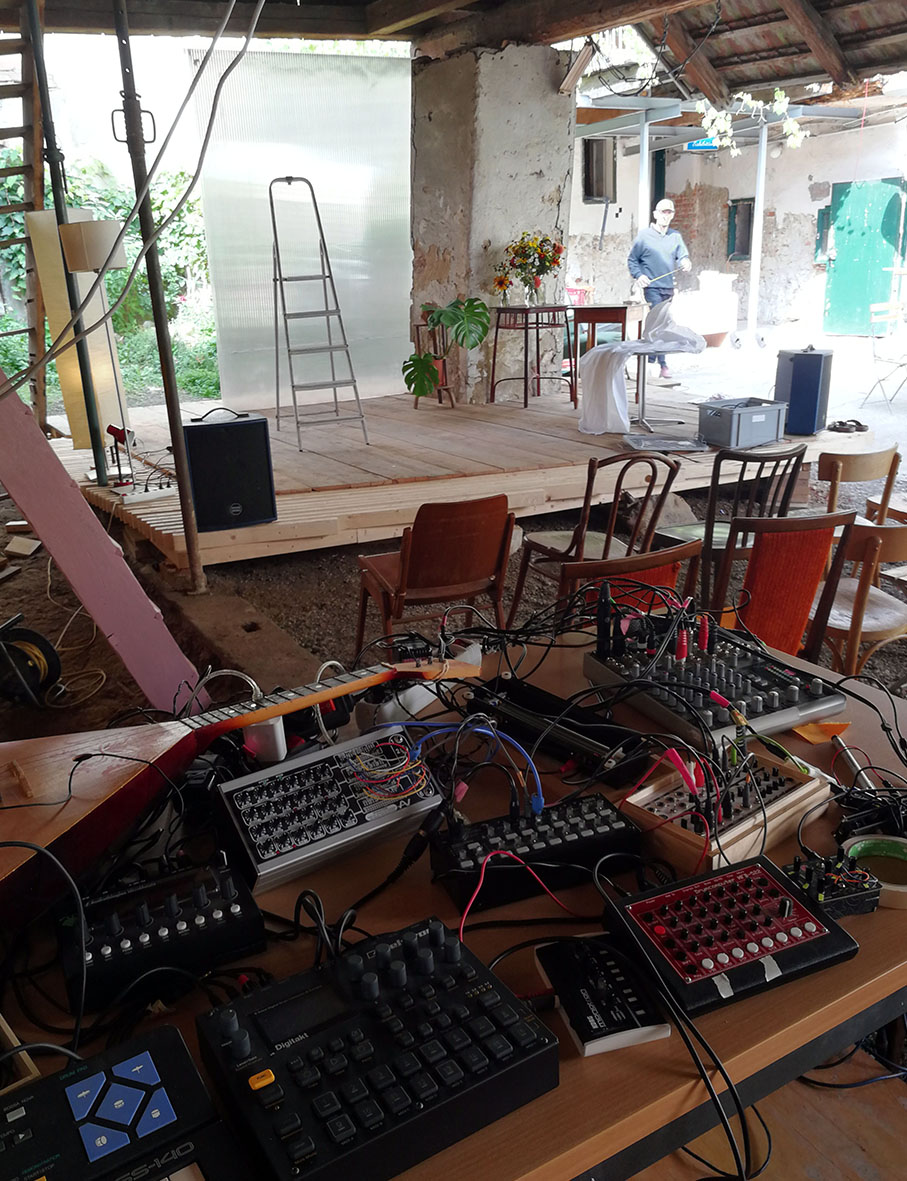 HAUSLEBT - ERZHERZOG HANSL
live sound for silentmovie erzherzog johann (1927) at HAUSLEBT, hartberg - together with elsbeth wallnöfer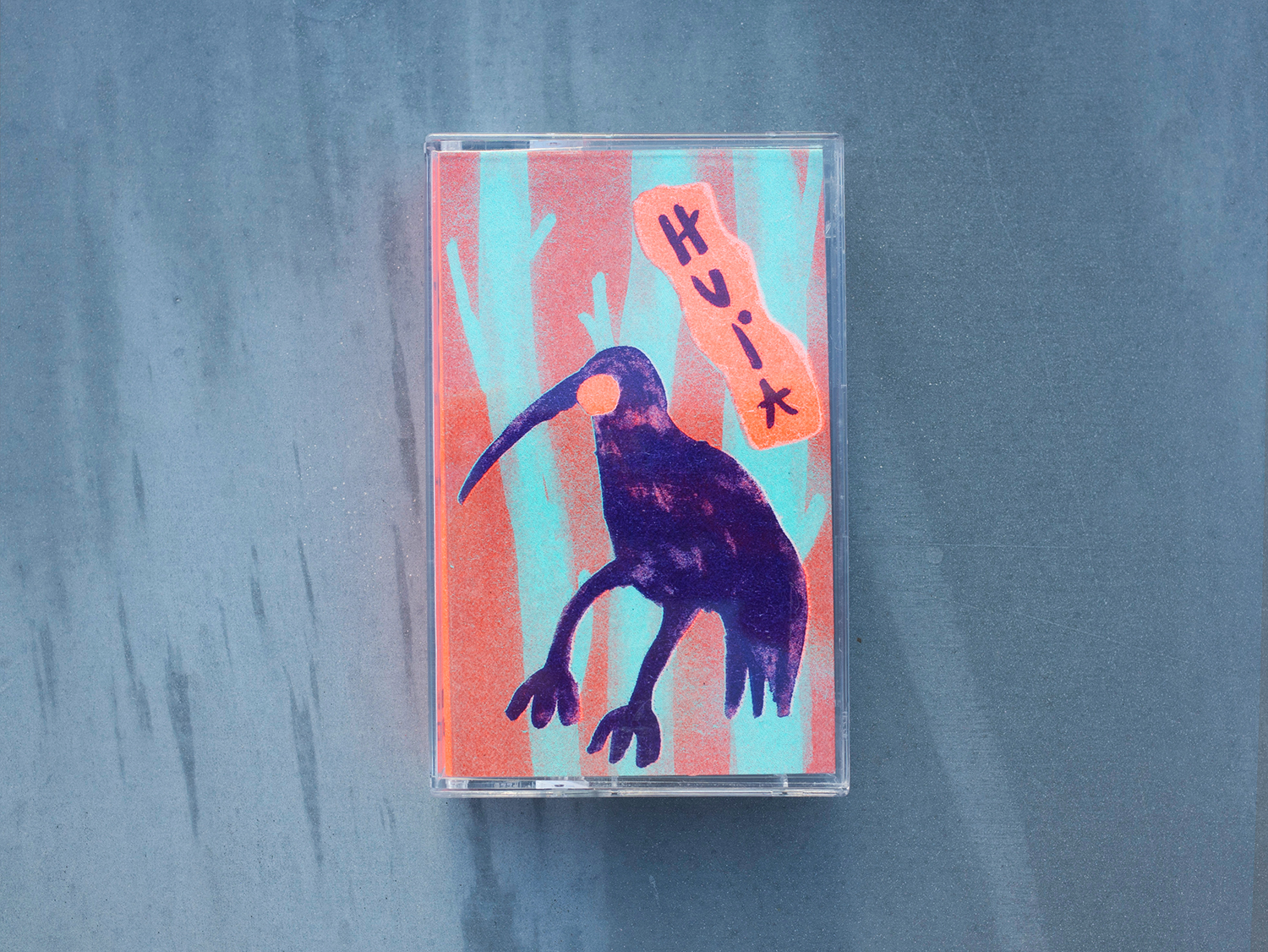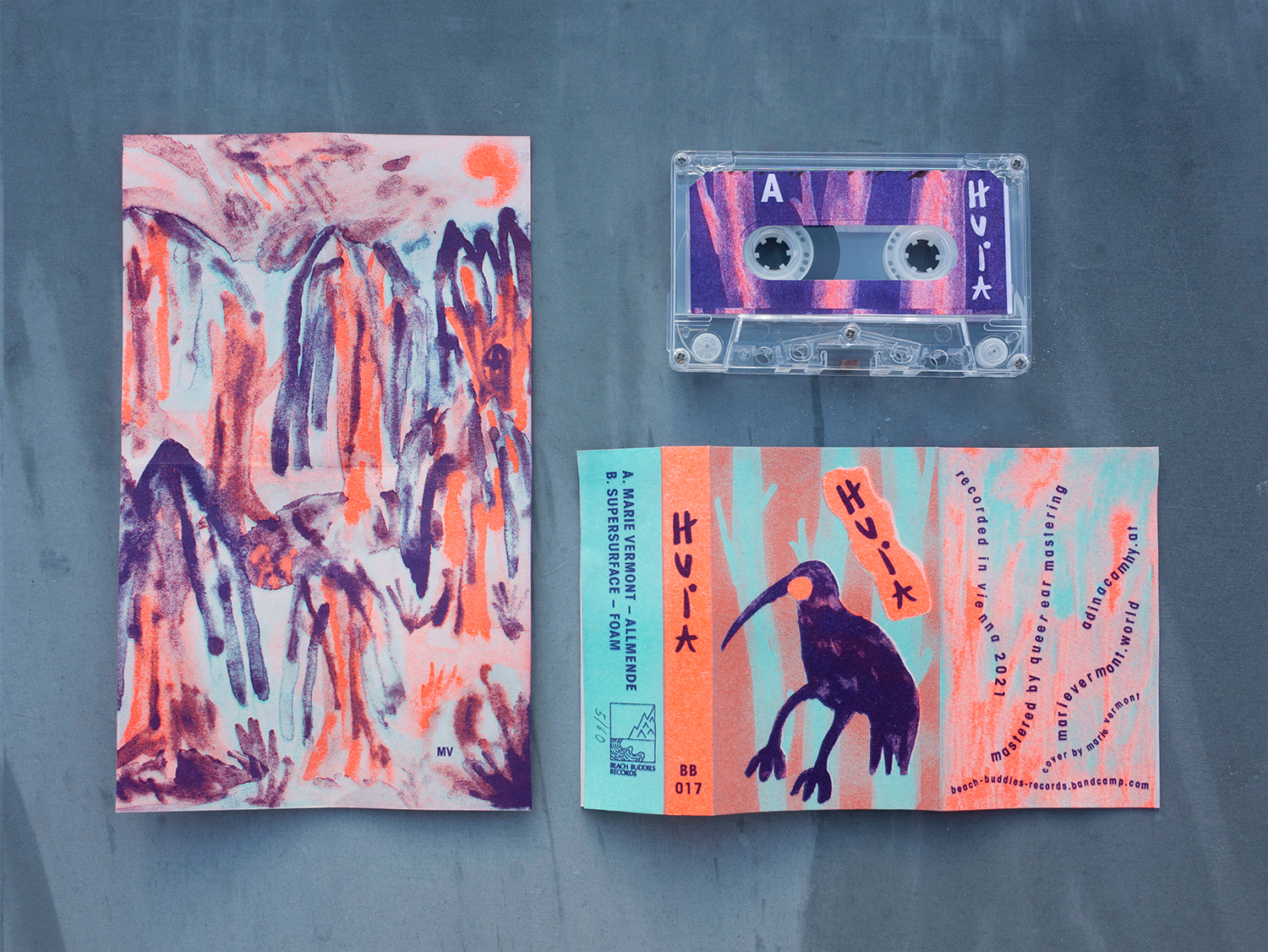 HUIA
Inspired by the sound of the extinct bird Huia, each side of the split tape HUIA is a continuous journey through jungles, forests and industrial wastelands. Marie Vermont's "Allmende" (side A) is a polyrhythmical remembrance of fizzling common grounds: Squeaking voices, crackling percussive punches and growing disturbances - dimensioning an open ended space. With "Foam" (side B) Supersurface (Adina Camhy) opens up landscapes of a fictitious dystopian science fiction film: dreamy spheres encounter raw noises, over which hovers the harmless-seeming voice of the most dangerous animal that exists.
Split tape: HUIA
Marie Vermont / Supersurface
A: Marie Vermont - Allmende
B: Supersurface - Foam
recorded in Vienna 2021
mastered by Queer Ear Mastering
label: beach buddies records, Bucharest (RO)
release date: September 2021
comes with RISOprinted folded poster
listen to it here
buy it at SISSY SOUND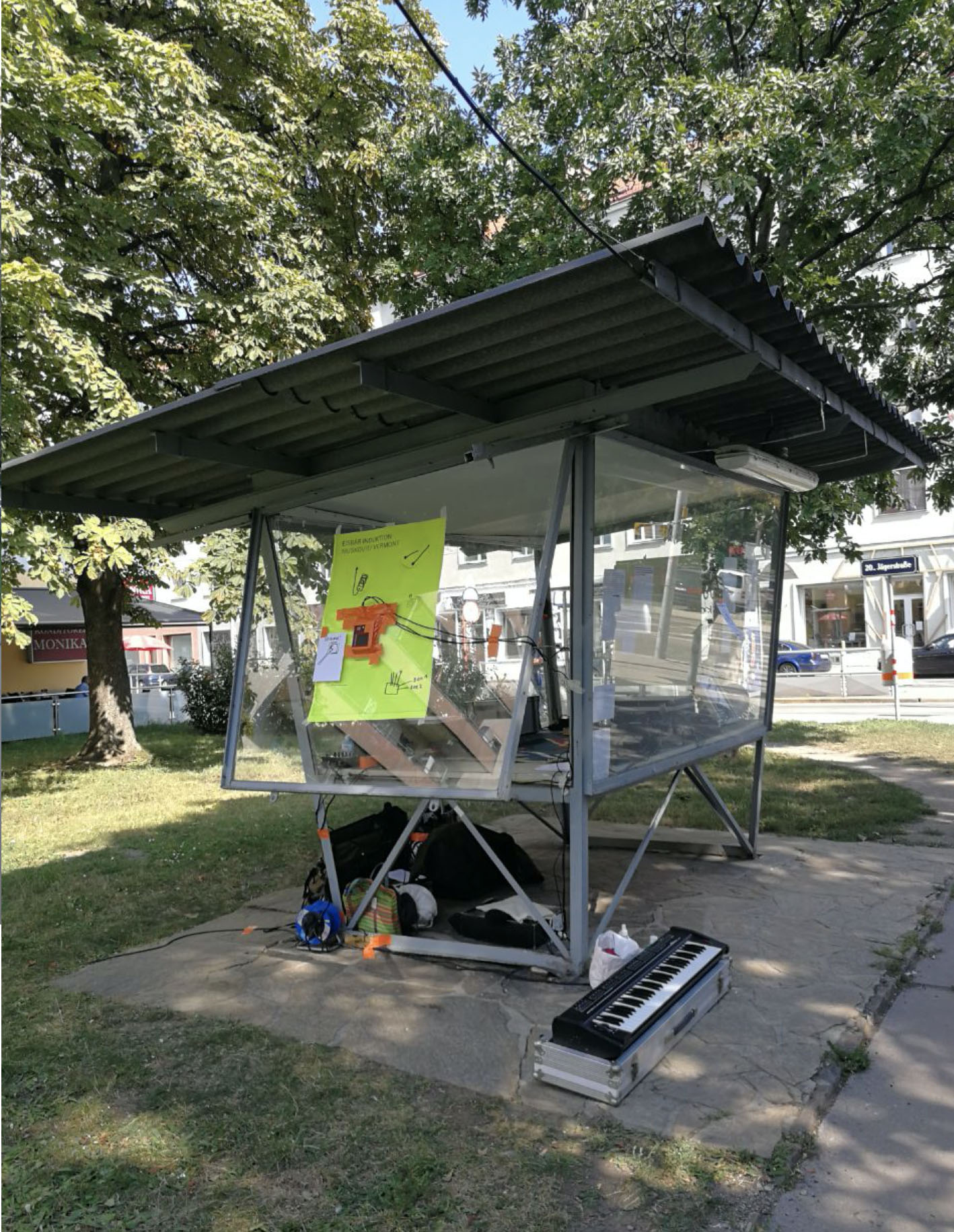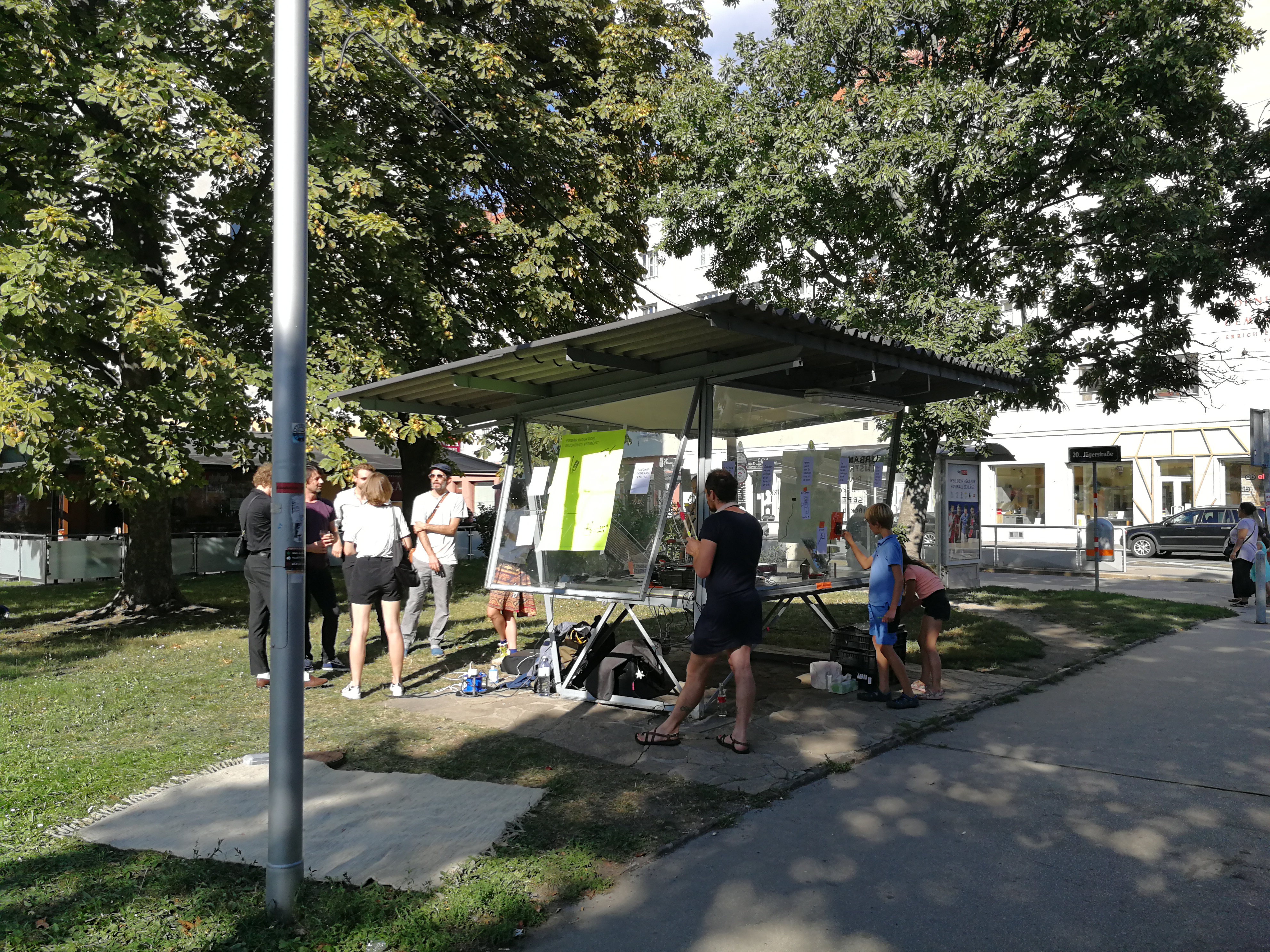 Eisbär Induktion
Muskovit/Vermont
9., 10., 11.9. 2021 @ schaukasten brigittaplatz
andrea habith (vocals, recording, text, concept)
marie vermont (electronics, mics, recording, concept)
passersby (sounds, percussion, electronics)
september 2021 @ muskovitgalerie brigittaplatz, vienna
listen to recordings here
muskovit
buuuuuuuuu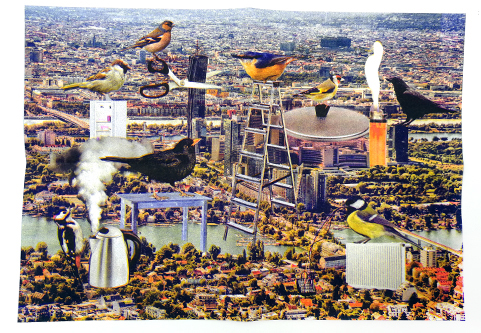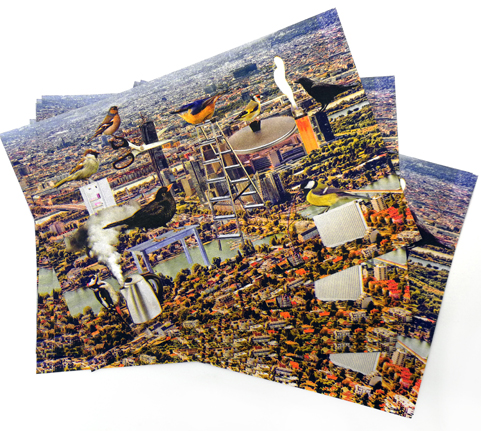 BIRDNOISENOISE
electronic noise compositions with recorded noises from household environment and some sound machines arranged after fieldrecordings of birds singing in Vienna during April and May 2020. birdfields: Kohlmeise, Amsel, Haussperling, Rabe, Buchfink, Kleiber, Buntspecht, Stieglitz household noises: fridge, ladder, lighter, waterboiler, table, floor, radiator, lid, peanuts, stones, rasp, scissor, sink comes with RISOprinted folded poster
listen to it here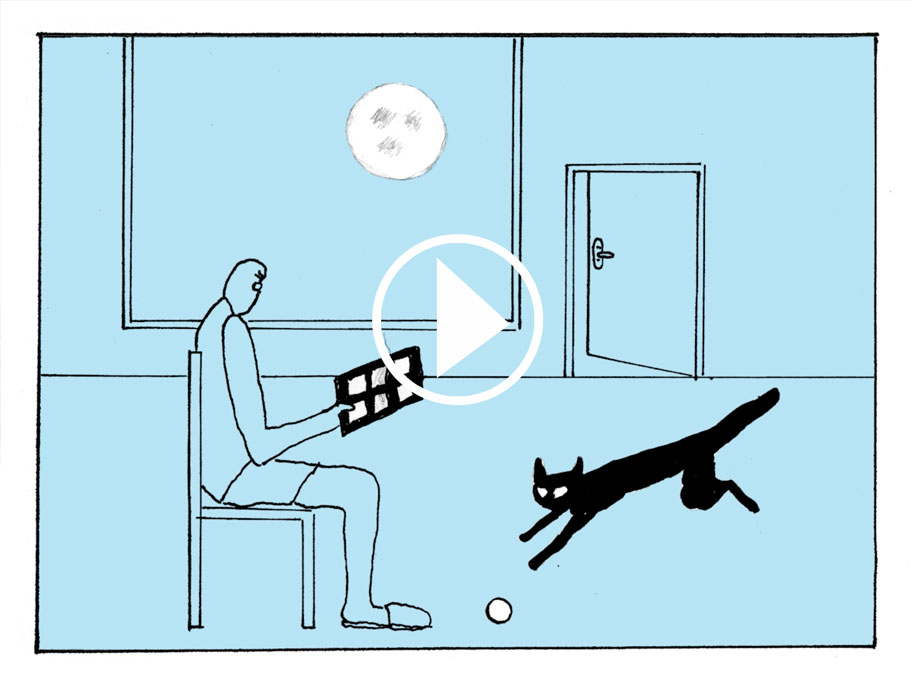 soundtrack for an animated trailer by Jul Gordon for comicfestival hamburg 2021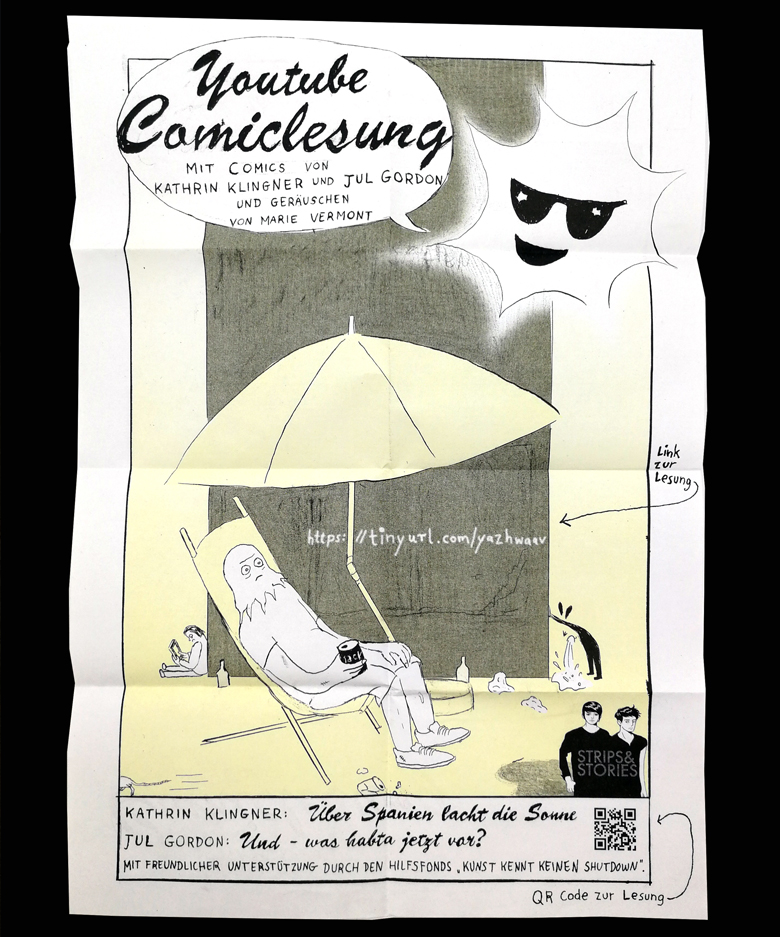 YOUTUBE COMICLESUNG
comic lecture dubbing with noises for "und – was habta jetzt vor?" by Jul Gordon starting at minute 17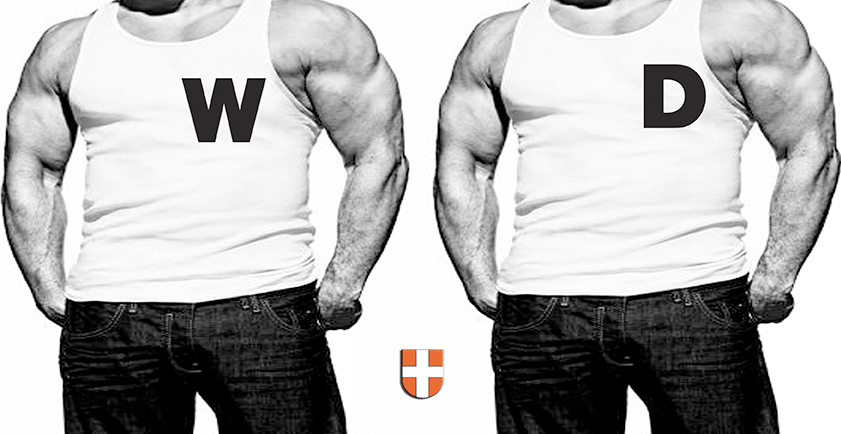 WIEN DIESEL
Karolina Preuschl, Marie Vermont


WIEN DIESEL @ hyperreality 2017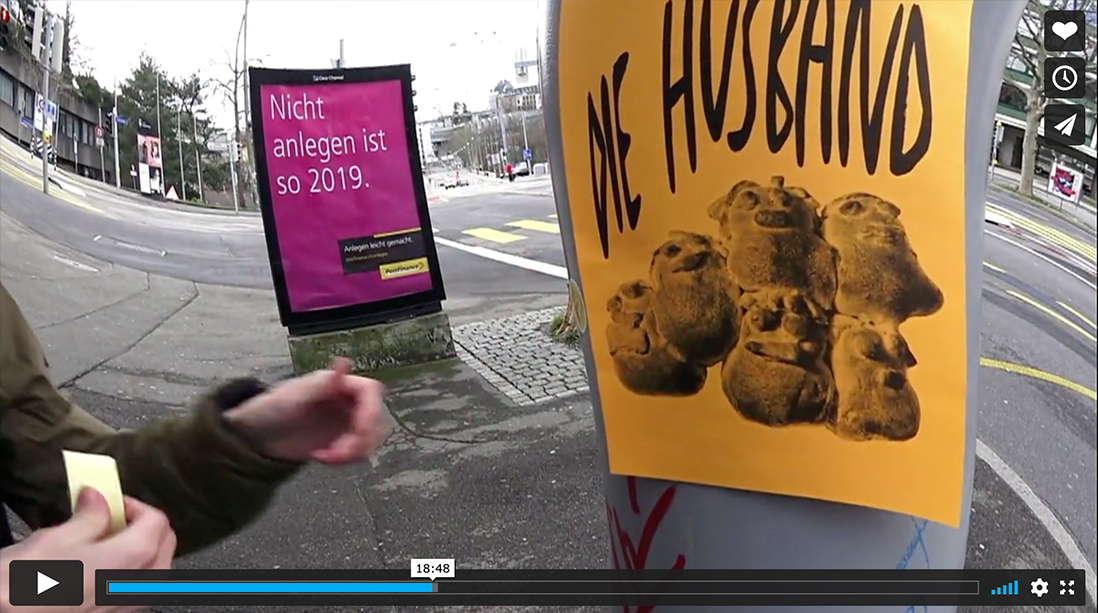 DIE HUSBAND
Aurora Hackl Timón – Drums
Billy Roisz – Elektronic, E-Bass, Vocal / Elise Mory – Synthesizer / Karolina Preuschl – Elektronic, Vocal / Leo Riegler – Vocal / Marie Vermont – Elektronic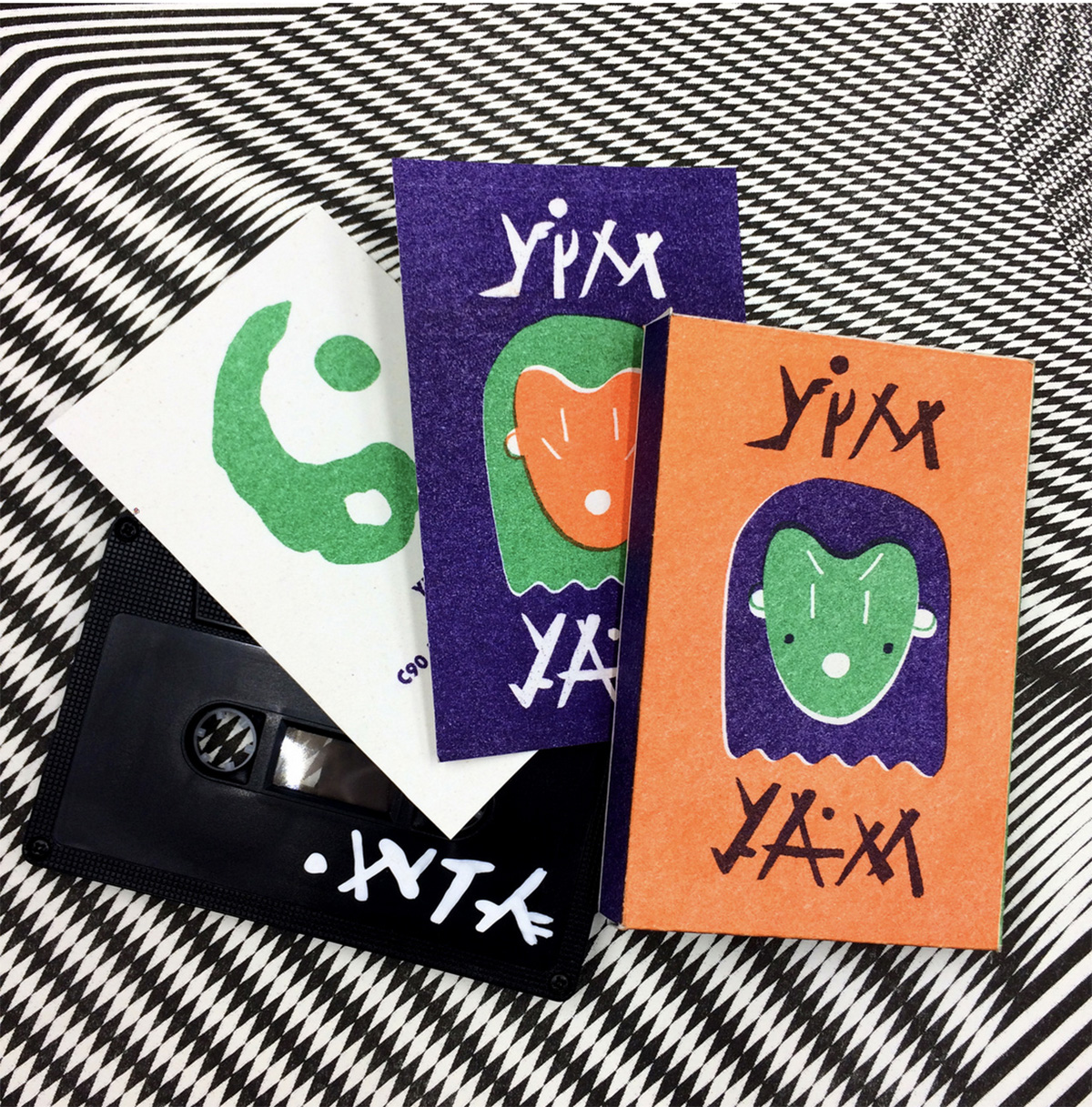 YIM YAM
C90 tapes/ 2019
mindful awareness of overexciting modulated sinus waves to relax our fulfilled society
analog electronics, field recordings and sampling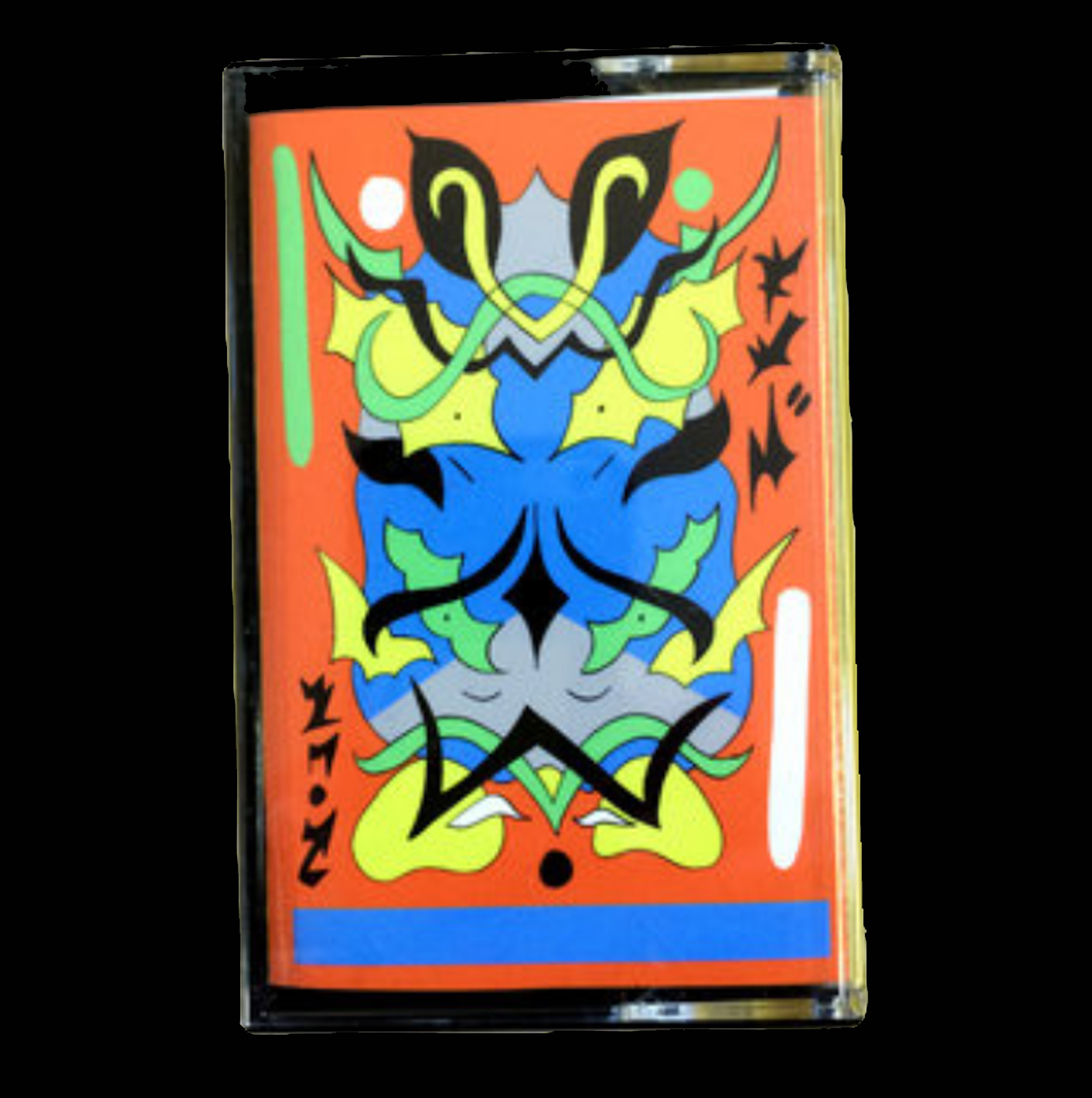 STEREO
C20 tapes/ 2018
Fieldrecordings and other electronic gear from above 2000m in stereo.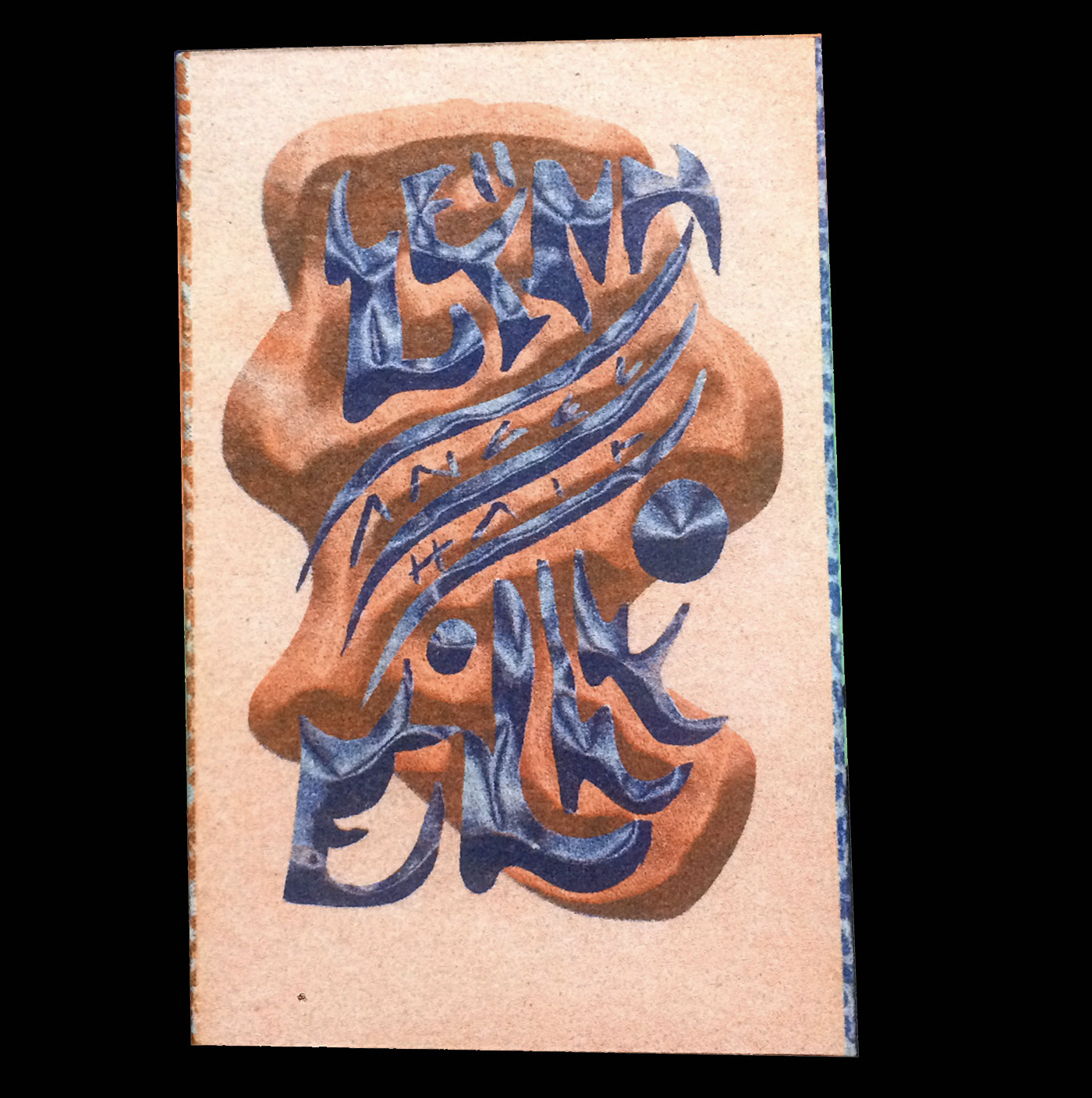 ANGELHAIR
C20 tapes/ 2018
This album is about the material allegedly emitted by UFOs.
analog electronics, field recordings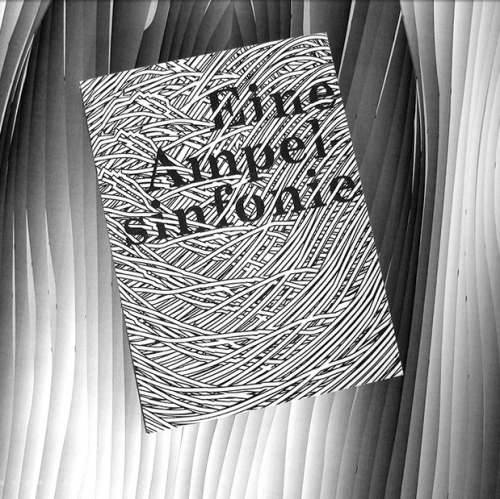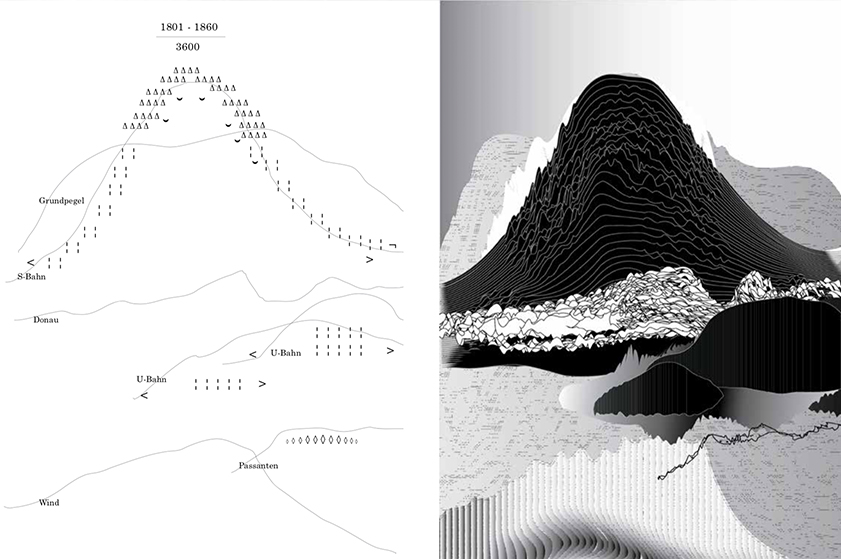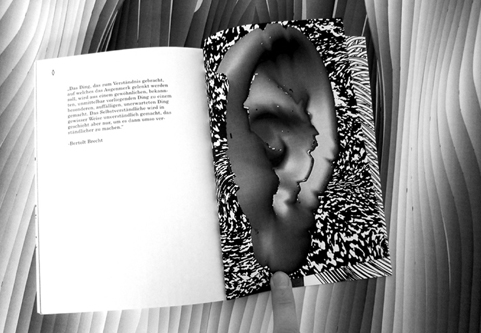 EINE AMPELSINFONIE
score
»Eine Ampelsinfonie« is a musical score in a book, which refers to four different physical positions in Vienna. Each place represents one part of the symphony. Sound recordings of these locations were analyzed and transcribed into a visual appearance. This visualization works as a graphic notation of an irregular, abstract component in our environment, the noise of the city. A crossroad turns into a concert, which can be attended using the score at a certain time. The symphony combines information, analysis and subjective impressions, a readable, musical experiment.
13 × 19cm, B/W Copy, Risoprint, 160 Pages, Edition of 10, 2014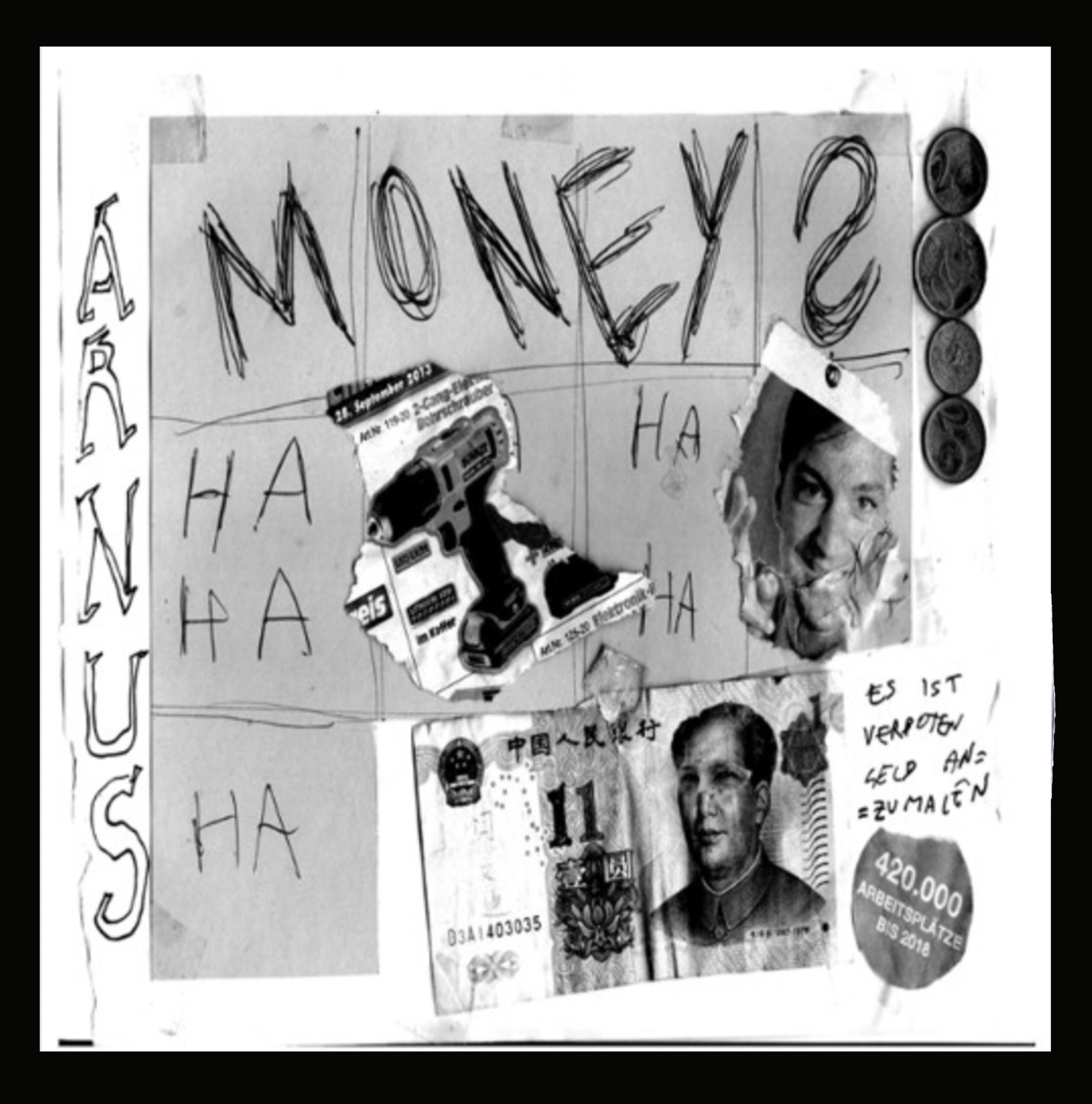 KSP 2013-2014
KSP money hahahahaha I
money hahahahaha II
recorded in Vienna
Martin Lindermann clarinette
Matthias Widder drums
Marie Vermont electronics, bass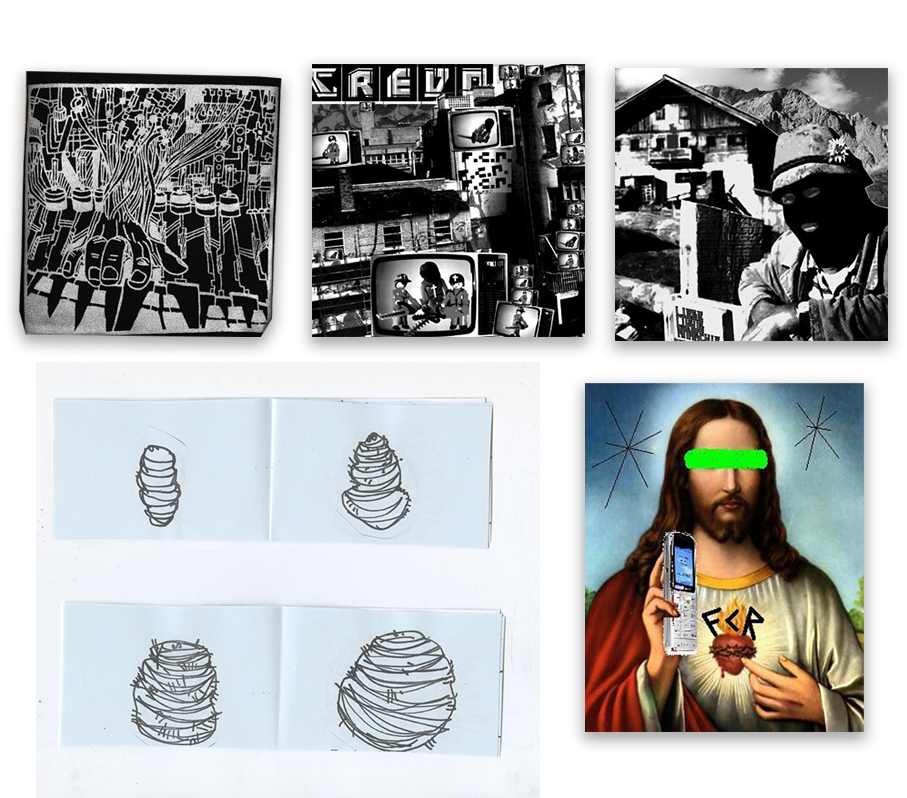 F.C.R. diy label 2008-2012
to be continued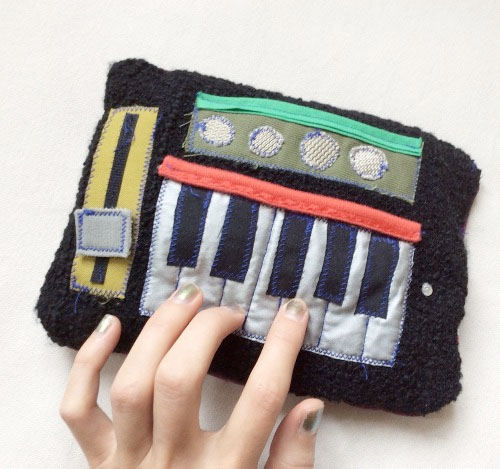 plush keyboard, playable with 2xAA batteries, 2012